COVID-19
In order to protect our customers and our employees, we have implemented various sanitary measures that we apply rigorously in every aspect of our work. From your arrival to your departure, you will see that everything is done to offer you a safe stay, without compromising on comfort.
You will find below a list of the various measures employed by the Hotel in order to counter the spread of the Corona Virus and to protect both its customers and its employees.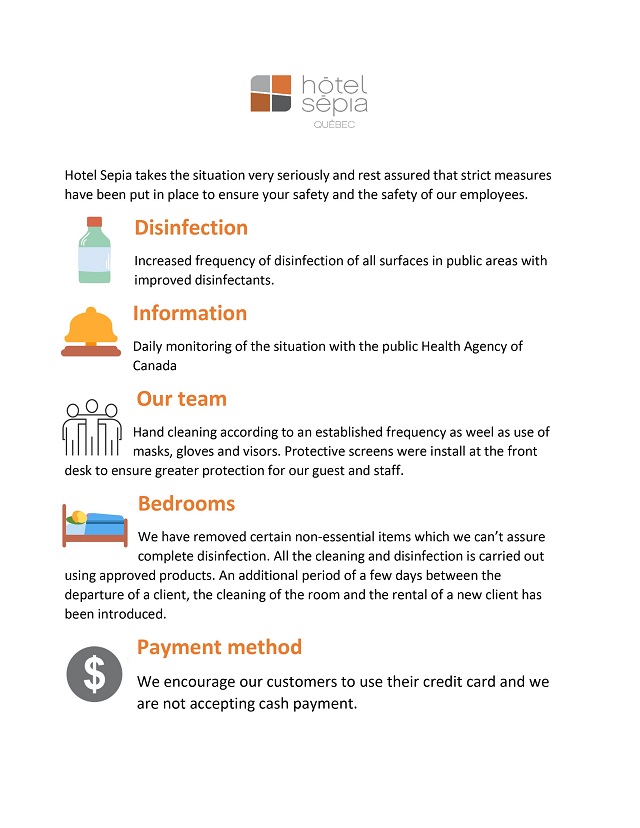 We thank you for your understanding and your cooperation.